Experience the ActivPanel 9 with up to 60% off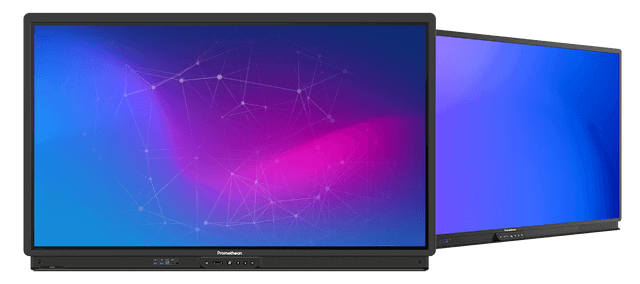 This limited time offer subsidises access to the world's number one interactive panel* and all the training, support and resources that come with it…
Promethean will subsidise one ActivPanel 9 purchase for all customers in the UK and Ireland for orders placed between 29th March and 31st July 2023 as follows:
ActivPanel 9 / ActivPanel 9 Premium 65" – up to 50% off SRP
ActivPanel 9 / ActivPanel 9 Premium 75" – up to 60% off SRP
A subsidised package
Subsidised pricing gives you the chance to put the ActivPanel 9 through its paces and experience all the wider value that comes from partnering with Promethean, including:
ActivInspire software supplied as standard with no subscription fees
Five-year on-site warranty
Virtual ActivPanel orientation session with a Promethean consultant
Access to fully funded CPD programme through Learn Promethean
Terms and conditions: 
Offer applies to ActivPanel 9 and ActivPanel 9 Premium onlyThis does not include Height adjustabe or mobile stands or Installation. Price are subject to VAT.
Discounts are as follows: up to 50% off 65" models and up to 60% off 75" models. Offer excludes 86" models.
Only one discounted panel per customer.
Orders must be placed before July 31st 2023.
Orders must ship by August 31st 2023.
Complete the form below to request full quote for your half price panel or request a callback to speak to a member of our team.
Call us on 051-307010 or Submit the form